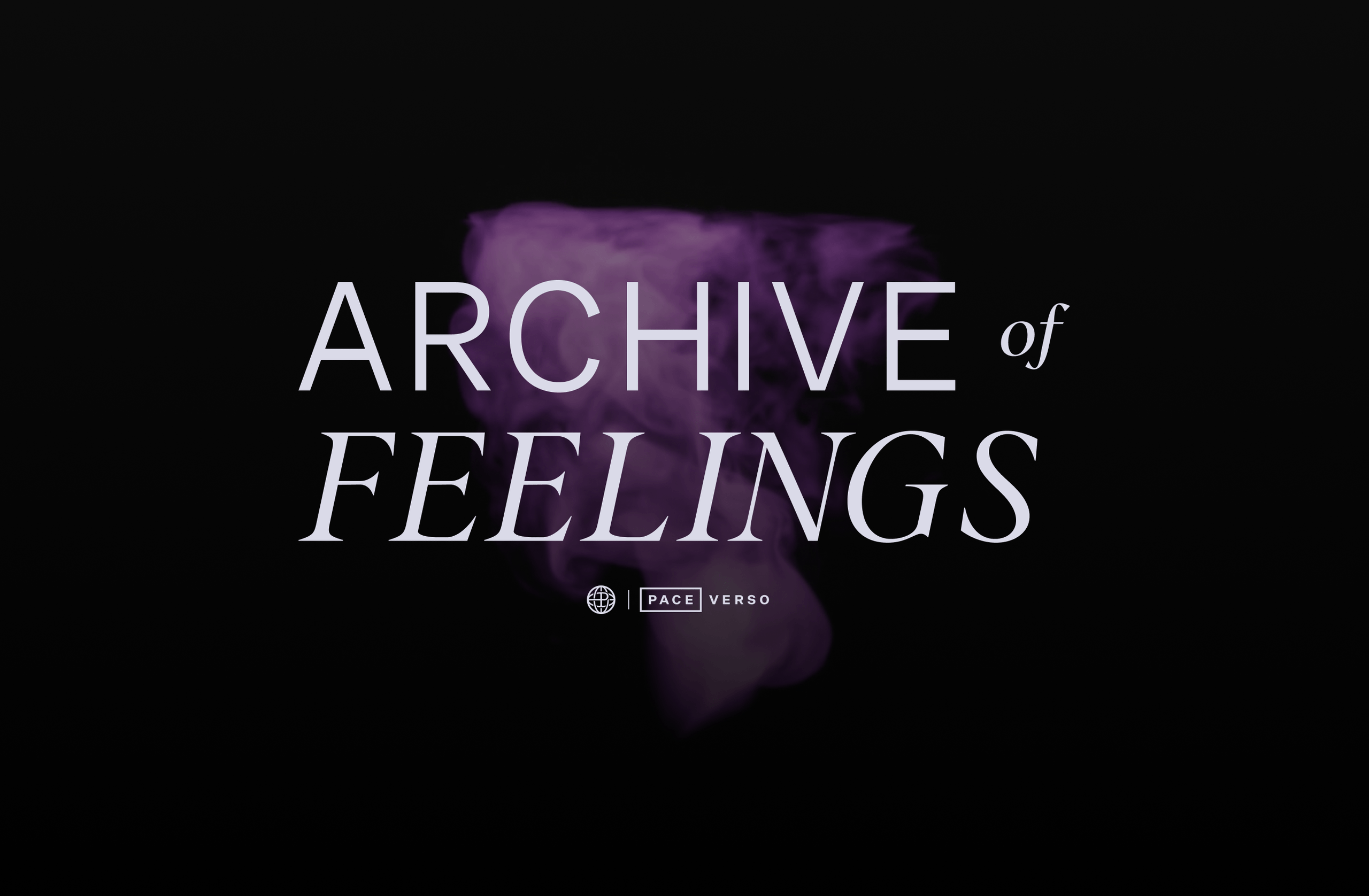 PROOF presents "Archive of Feelings," a collaboration between PROOF and Pace Verso.
An ever evolving piece that captures social sentiment over time.
PROOF × Pace Verso
Archive of Feelings
Archive of Feelings is the first-ever solo NFT project from multidisciplinary artist Mika Tajima, produced by PROOF × Pace Verso. The project is based on Tajima's existing Human Synth series of large-scale installations that use a custom sentiment analysis algorithm to process text-based social media data and forecast collective emotions. With Archive of Feelings, Tajima brings Human Synth into the world of web3, using the same sentiment analysis program to visualize the averaged emotional data across 12 US regions on January 1, 2023. Each Archive of Feelings NFT will provide access to exclusive in-person events with Pace Gallery and private tours hosted by PROOF and Pace Verso. Collectors will also receive access to PROOF's token-gated Discord server, a collector profile on PROOF.xyz, and potential access to future allowlists.
View on OpenSea
Phase 1: PROOF Collective

Phase 2: PREMINT

After Phase 1 ends

Phase 3: Public

After Phase 2 ends
---
About the work
---
Details
| | |
| --- | --- |
| Type | Series |
| Mint date | Mar 15, 2023 |
| Number of artworks | 1,152 |
Color ranges
| | |
| --- | --- |
| Atlanta | |
| Denver | |
| Houston | |
| Los Angeles | |
| Seattle | |
| New York City | |
| Boston | |
| Washington, D.C. | |
| Chicago | |
| Memphis | |
| Phoenix | |
| Miami | |
Programs used
Unreal Engine
Twitter API
Custom sentiment algorithm
Overview
Archive of Feelings uses a custom sentiment analysis algorithm to visualize Twitter data across 12 American regions. Each unique NFT animates digital smoke that morphs in shape, color and density to communicate sentiment. The piece represents a 15-minute time segment from January 1st, 2023: highlighting both the anticipatory possibilities of the new year, and the melancholy of time passing in a tumultuous era.
PROOF will also help realize the next phase of the project at a soon-to-be-announced institution. This will be produced in Fall 2024 and manifest a living portrait of the country in the lead-up to the presidential election. Read more about Human Synth here.
All-access pass
Holders of NFTs from Archive of Feelings will have exclusive access to all future Pace Gallery and PROOF collaborations, including in-person events and private gallery tours. This includes an invitation to a launch event in March 2023 at Pace Gallery in Los Angeles.
Mint eligibility
Minting occurs in 3 phases. In phase 1, PROOF Collective holders will have exclusive access to mint 1 NFT per PROOF Collective pass held for 0.1 ETH. Phase 1 minting opens on March 15 at 12pm EST and will run for 24 hours. In phase 2, PREMINT raffle winners from PROOF Collective, Moonbirds, Grails and Pace Verso communities may mint 1 NFT for 0.1 ETH. This phase will open on March 16 at 12pm EST and run for 24 hours. If any supply remains on March 17 at 12pm EST, minting will be open to the public at 0.1 ETH.
Holders of Mika Tajima's genesis NFT Bathybius Haeckelii (PROOF Grails III) will receive 1 Archive of Feelings NFT airdropped to them prior to minting opening.
Click here to view full Terms & Conditions for Archive of Feelings NFTs.